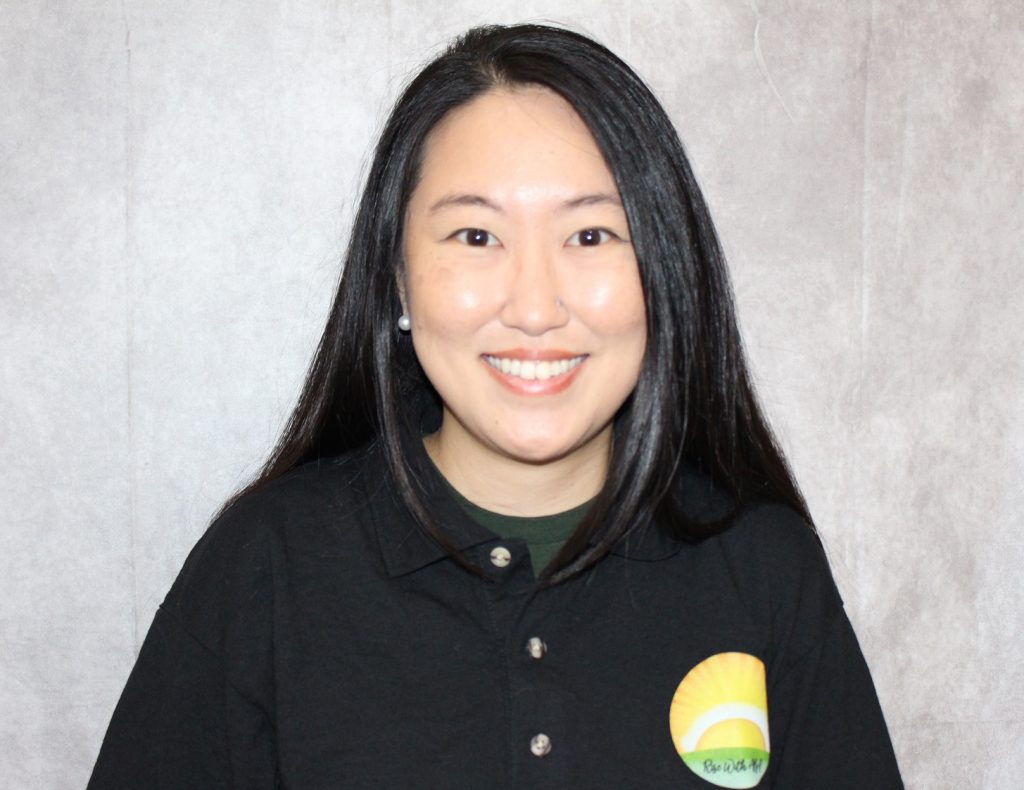 Regional Clinical Director of ABA/Quality & Assurance : Lisa lives in Austin, TX with her husband, mother, 2 cats, and 2 dogs. She started working in ABA as a research assistant at the University of Florida under Iwata and Vollmer until she graduated. Upon graduation, she earned her Masters degree in Applied Behavior Analysis at the University of South Florida and served as a special education teacher, an RBT, and a BCBA/Clinical Supervisor in group homes, clinics, in homes, in the community, and in schools. Lisa has worked with diagnoses of Autism, Downs Syndrome, Cerebral Palsy, Multiple Sclerosis, Prader-Willi Syndrome, Oppositional Defiant Disorder, etc. She was awarded as the Autism Month Honoree from Total ABA in 2020 for her dedication to the field. Lisa is motivated by progress in her students and loves to read research to keep up with the field. In her free time, she exhibits and sells art at various art shows as a professional artist every weekend.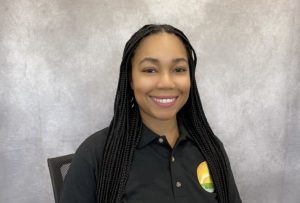 Senior Board Certified Behavior Analyst: Michell Dugars is a licensed and board certified behavioral analyst (BCBA). Since 2015 she has work with children from ages 2-18 that has struggle with mental health issues and challenging behaviors. Michell was introduced to behavior analysis in 2015 at an ABA where she worked with children with Autism and developmental delays. This is where she fell in love with helping individuals with ASD. Michell went to obtain her BCaBA in November 2017 under her bachelor's degree. During this time she worked as an assistant behavior analysts. In 2019 Michell obtained her Masters in Art with an emphasis in Applied Behavior Analysis from Ball State University and earned her BCBA in September 2020. She specializes in training staff, family consulting, creating behaviors intervention plans, and collaborating with other professionals. In addition to being experienced in early intervention, social skills, behavior reduction, functional communication training, conducting numerous assessments (VB-MAP, LAP-D, ABLLS-R, essential for living) and functional analysis. She was previously a clinical director where she was responsible for overseeing client progress, programming, staff training, and supervising behavior analysts and technicians. Michell enjoys spending time with her husband and 3 kids, shopping and eating at restaurants.
Senior Board Certified Behavior Analyst: Patricia Kline is a certified special education teacher and completed her Master's in Special Education with an emphasis in ABA. Patricia has been in ABA for 10 years, 6 of those as a BCBA. Her experiences range from working as a long-term substitute teacher, a home-bound teacher, a life skills teacher with a variety of ages and grades from pre-school through high school and in ABA in both the clinical and in-home settings. Patricia recently took up ballroom dancing and in her free time and also enjoys relaxing with friends, family, and her pets, as well as cooking, reading, and watching TV/movies.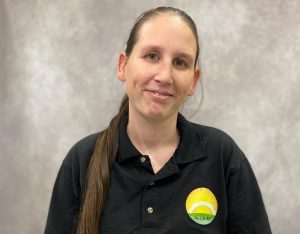 Senior Board Certified Behavior Analyst: Elizabeth Sharpe Joined Rise with ABA as a Senior BCBA. She earned her Masters in Education at Sam Houston University in 2014 and has been working in the field of ABA for over 10 years. 8 of those years have been as BCBA, working with kids ranging from ages 2 to 12. Elizabeth has a passion for working with the early intervention clients. Prior to working with Rise, Elizabeth worked as a clinical director, where she was in charge of staff training, conducting assessments, creating individualized treatment goals, family guidance and creating behavior intervention plans. In her free time she enjoys cooking and spending time with her husband and two kids.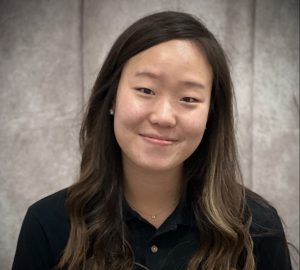 Board Certified Behavior Analyst : Hyejin (Hannah) Kim is a Board Certified Behavior Analyst in Houston, Texas. She graduated from the University of Texas at Austin with Bachelor of Arts degree in Psychology in 2019. After moving back to Houston upon graduation, she has discovered her passion for working with children with autism spectrum disorders and the field of Applied Behavior Analysis, and began working as an RBT at RISE. She went on to complete a graduate program at the University of Texas at Austin, and earned her M.Ed in Special Education with emphasis in Autism & Developmental Disabilities in 2021. Hannah is well-rounded with experience working with children with various behaviors across different adolescent ages. She looks forward to growing together with the clients and the amazing team at RISE! 
Board Certified Behavior Analyst :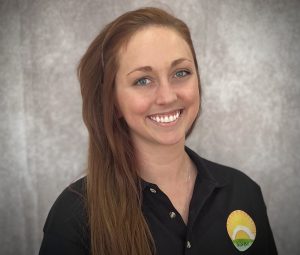 Board Certified Assistant Behavior Analyst : Rachel Petmecky is a board certified assistant behavior analyst (BCaBA) that lives in Houston, TX with her husband and 2 cats. She attended Rice University as a member of the varsity women's soccer team, graduating in 2014 with a Bachelor of Arts degree in psychology. Immediately after graduating, Rachel began her career in ABA where she found her passion serving the autism community. After working as a therapist and trainer, she obtained her BCaBA in 2016. Her 8+ years in ABA has given her experience ranging from reducing and replacing an extensive variety of maladaptive behavior to providing diagnostic assessments across all ages.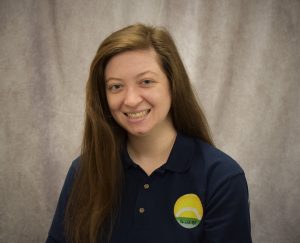 Regional HR Manager: Amanda Arends grew up in the Chicago suburbs and moved to Houston for college. After graduating from University of Houston in 2018, she found her passion for helping kids reach their full potential and became an RBT in September 2018. Ever since, she has loved working with kids on the spectrum every day, making sure to use compassion and understanding to help them overcome challenges.  She wants to see how kids grow and progress with her in Rise.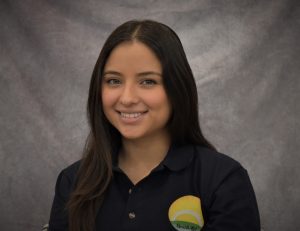 Program Coordinator: Diana Paguada is from Houston, TX. She graduated from Texas State University with a Bachelor's of Science in Microbiology and a Minor in Family and Child Development. During her college years, she fell in love with helping children on the spectrum and watching them grow more and more independent each day using ABA. She is very grateful to continue sharing this passion and be part of the wonderful team here at Rise with ABA!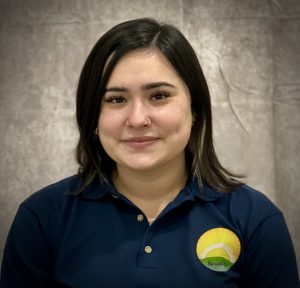 Program Coordinator : Jocelyn Curiel was born and raised in Houston, Texas. She then moved to College Station to attend Texas A&M University where she graduated with her Bachelor's of Science in Psychology. She knew from the start she wanted to use her degree to make a difference in society. She has always had a passion for children so being introduced to the ABA field was the perfect fit! Seeing children thrive through ABA is a special experience to be a part of. She is excited to have the opportunity to learn and grow with Rise in helping shape little ones!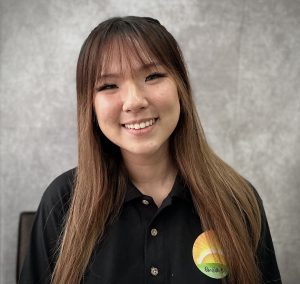 Program Coordinator: Michelle Jung graduated Summa Cum Laude from Texas A&M University in May 2021 with a Bachelors of Art in Communication and a minor in Creative Studies. She plans to get her masters in Applied Behavior Analysis in the upcoming years. From a young age, she always had the passion to help and work with children. Working at RISE has given her an eye opening experience that has helped her pursue her passion. She is thrilled to learn more about the field and leave meaningful impacts on children's lives!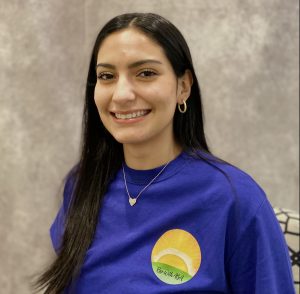 Program Coordinator: Valeria Prado was born in San Luis Potosi, Mexico and raised in Houston, Texas. She is currently a senior at the University of Houston pursuing a Bachelor of Arts in Psychology with a minor in human studies and family development. After her bachelor's, Valeria plans to pursue a masters degree in clinical psychology in order to someday help many children and families that deal with difficult situations. Valeria has been working in the ABA field for two years, and hopes to enrich the children's learning experience along with hers in order to grow together.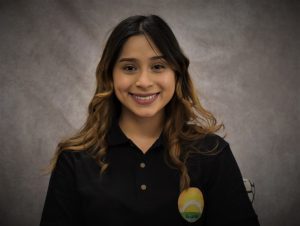 General Manager: Jennifer Hernandez was born and raised in Houston, Texas. She moved to College Station to attend Texas A&M where she received her Bachelors degree in Psychology. From the moment she chose her major she knew she wanted to use it to make a change. She believes that change in the world lays in the hands of our children. Her nurturing personality made Working with children come very natural to her and is something she is very passionate about. Her plans are to go back to school for her Masters in Applied Behavior Analysis. She says Working for Rise With ABA "felt like a calling" to her. She loves how natural and fun learning can be for the children. She is greatful to have the opportunity to come across our children's life and excited to grow with the RISE team.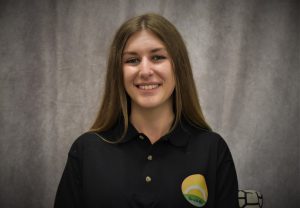 Westheimer Clinical Manager: : Casey Nikolich is a student at the University of Houston pursuing a Bachelor's of Arts in  Psychology with a minor in Laws, Values, and Policies. She plans to specialize in behaviors and continue work towards helping those at a disadvantage. She loves working with children on the spectrum particularly because they are such bright and unique individuals, that simply require a unique teaching style to learn. Doing ABA and seeing the kiddos grow, brings her so much joy, because they deserve this opportunity. She is excited to help them receive this opportunity with RISE!!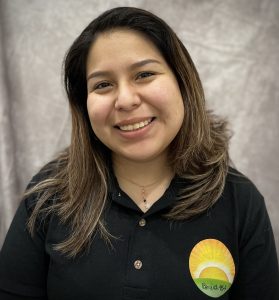 Bella Katy Clinical Manager: Zoila Cano was born and raised in Atlanta, Georgia; she has also lived in Mexico where she was a researcher and earned a Bachelor's in Biomedical Engineering from the Universidad Autonoma de San Luis Potosi. Being the oldest of 5 siblings, two of which have had speech impediments, she has always had a great passion in helping children overcome the obstacles to grow as individuals. Combining her love of children and biomedical research, she is so excited to be a part of RISE with ABA's team and looks forward to learning and growing along side with the children at RISE.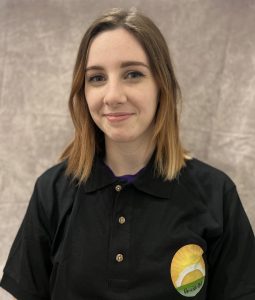 Skilled Crew Trainer /Registered Behavior Technician: Marcayla Allen was born and raised in a small town north of Houston. From there, she went on to study at University of Houston and then transferred to Sam Houston State University to pursue a Bachelors of Art degree in Victim Studies. Her plans were always to work with children in the system, however in the short few months she's been with Rise, she quickly found herself amazed at the work being done and progress made for the kids in the clinic. She is currently pursuing her Registered Behavioral Therapist license to improve her skills with the kiddos she works with. In her free time, Marcayla enjoys hiking, camping and photography.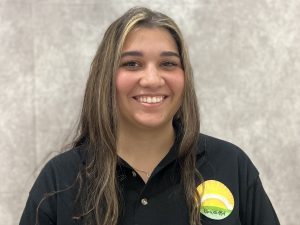 Media Coordinator / Registered Behavior Technician: Valerie Madrzykowski was born and raised in Houston,Texas . Valerie is currently pursuing a Bachelors of elementary education . She has always known from a young age that she will work with children and be their helping hand. Since working at Rise with ABA, she has fell in love with the field and loves seeing the lightbulbs going off in the kids heads after achieving their goals . Seeing them achieve their goals and cheering them on along the way is what she loves to do! She aspires to grow and learn more at Rise with the best the best people by her side.