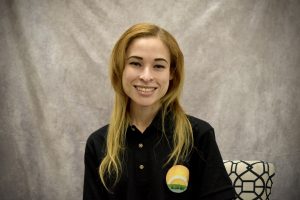 Clinical Director of ABA/ Board Certified Behavior Analyst : Yisrael Dahvid is a Board Certified Behavior Analyst currently providing ABA services in Houston, TX. She graduated Cum Laude with a BA in Psychology from The University of Saint Thomas. She is a member of the Aquinas Honor Society, founded the Disability Awareness Club, and completed numerous volunteer projects for the local community and surrounding areas. She also served as Concertmaster of the UST Orchestra 2012-2015 and led several chamber groups on campus. She received her Masters in Education from Penn State University with emphasis in ABA and is a Licensed Behavior Analyst now working on several academic publications supporting ABA research.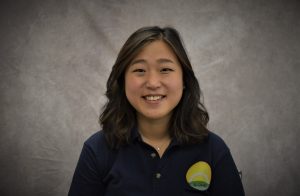 Senior Board Certified Behavior Analyst: Jessica Nguyen is a Board Certified Behavior Analyst in Houston, Texas. She graduated from the University of Houston at their main campus with a Bachelor of Science in Psychology and a minor in Health. Jessica discovered her passion of working in the field of ABA through her time in undergrad. Jessica completed a graduate program at Arizona State University, while gaining experience with various individuals on the spectrum to gain her credentials as a BCBA. Jessica enjoys working on increasing verbal skills and functional life skills in children with autism. She has experience working with a multitude of behaviors and is safety care trained. Jessica is devoted to the field and to promoting growth for any children on the spectrum.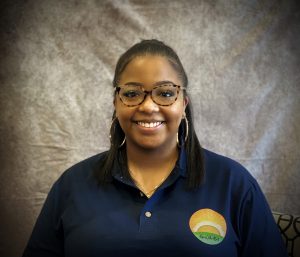 Clinical Supervisor/ Board Certified Behavior Analyst: Jasmine McCaskey is a Board Certified Behavior Analyst providing services in the Houston area. She graduated from The University of Alabama with a Bachelor of Arts in Communicative Disorders. After undergrad Jasmine began working with children and adolescents on the autism spectrum where she gained her love for Applied Behavior Analysis. She went on to complete a graduate program at the University of West Florida. In 2019, Jasmine moved to the Houston area to continue her work in the field as a BCBA.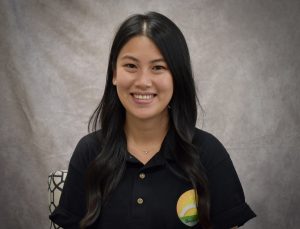 Clinical Supervisor/ Board Certified Behavior Analyst: Irene Nguyen is a Board Certified Behavior Analyst, LBA-TX. She has a Bachelor of Arts degree in Psychology and went on to pursue her Master degree at Texas Tech University earning her M.Ed. in Special Education emphasis in Applied Behavior Analysis in 2018. Irene has been in the field as an RBT for 3+ years and is very passionate working with children on the spectrum. Her ultimate goal as a BCBA is to see the children succeed and conquer their goals. She has experience providing services to children with noncompliance behavior, aggression, self-injurious behavior, nonverbal, social skills, life skills, gross and fine motor skills. In her spare time, Irene loves spending time with her husband whom she married in 2018 and her fur-babies! Irene is overjoyed to be part of the team at RISE and can't wait to see the children's progress!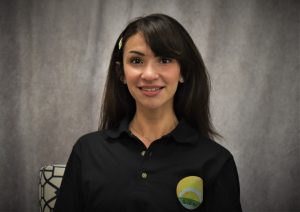 Program coordinator: Sofia Guerra was born and raised in the Rio Grande Valley of Texas. After graduating from Texas A&M with a Bachelor's of Science in Psychology, she moved to Houston, Texas. During her university years, she was involved with extensive social and educational research studies. She explored different career paths including Human Resources, accounting and consulting, until she came across her niche, Applied Behavioral Analysis (ABA). ABA allowed her to focus on two of her most esteemed passions, nurturance and psychology. She has enjoyed working with children on spectrum for 2 years now, and she is most motivated by the progress and results she can help achieve. She is now on the Master's of Arts in Applied Behavior Analysis to become a Board Certificated Behavior Analyst.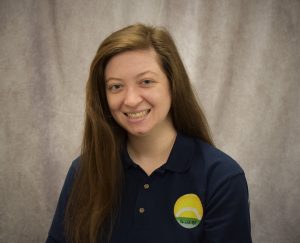 Clinical Manager: Amanda Arends grew up in the Chicago suburbs and moved to Houston for college. After graduating from University of Houston in 2018, she found her passion for helping kids reach their full potential and became an RBT in September 2018. Ever since, she has loved working with kids on the spectrum every day, making sure to use compassion and understanding to help them overcome challenges. She wants to see how kids grow and progress with her in Rise.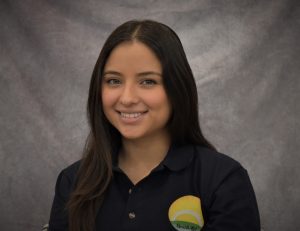 Program Coordinator: Diana Paguada is from Houston, TX. She graduated from Texas State University with a Bachelor's of Science in Microbiology and a Minor in Family and Child Development. During her college years, she fell in love with helping children on the spectrum and watching them grow more and more independent each day using ABA. She is very grateful to continue sharing this passion and be part of the wonderful team here at Rise with ABA!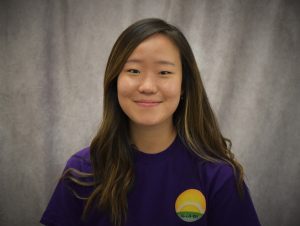 Program Coordinator:: Hyejin (Hannah) Kim graduated from University of Texas at Austin in December 2019 with a Bachelor's degree in Psychology with a minor in Education. She discovered her passion for children while volunteering at various different special needs camps over the last few years. Her passion is to help and guide children reach their goals, as well as exploring how great their potential can be. Her goal is to pursue Master's in Special Education, and continue to work in the ABA field. She looks forward to experiencing growth together at Rise!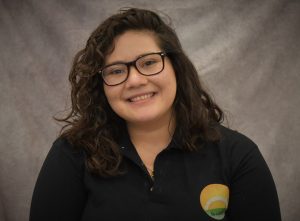 Kick-start Riser (Clinic 1) Manager: Darian Enriquez is from Houston, Texas. She is currently a student at the University of Houston-Downtown pursuing her Bachelors of Science in Psychology with a minor in Criminal Justice. Upon graduation, she plans on going back to school for her Masters in Child Psychology and continue working with children. She loves working with children and hopes to be a middle school counselor. She is very excited to be apart of the Rise with ABA team.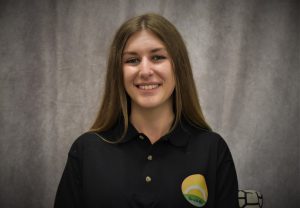 Recruiting Manager/ Riser Core/Rocket Manager (Clinic 3): Casey Nikolich is a student at the University of Houston pursuing a Bachelor's of Arts in Psychology with a minor in Laws, Values, and Policies. She plans to specialize in behaviors and continue work towards helping those at a disadvantage. She loves working with children on the spectrum particularly because they are such bright and unique individuals, that simply require a unique teaching style to learn. Doing ABA and seeing the kiddos grow, brings her so much joy, because they deserve this opportunity. She is excited to help them receive this opportunity with RISE!!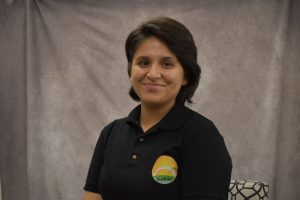 Clinic 2 Manager/Media/Marketing Team Lead: Monic Cano was born in Alton, TX but raised in Green Bay, WI and have now followed her family back down here after 2 years of being apart from them. She graduated from the University of Wisconsin- Milwaukee this past May with a Bachelor's in Psychology. Her other concentrations were Women and Gender studies and Child and Adolescent studies. During her years in college, her passion for psychology grew, as well as her love for learning more about the little humans that run around in this world. It amazes her how every child is so unique. Every day is different when you are working with children, you really do learn something new every day and she think that it's definitely one of the biggest reasons why she love to work with them. She looks forward to continue to gain knowledge and experience with the rest of the RISE team. It brings her so much joy to be part of these children's lives and so much excitement to see the progress and results that we can all help achieve!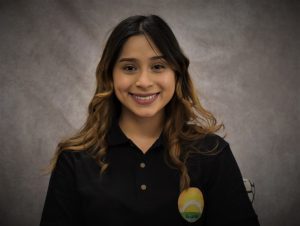 Clinic 3 General Manager/ Media/Marketing Coordinator: Jennifer Hernandez was born and raised in Houston, Texas. She moved to College Station to attend Texas A&M where she received her Bachelors degree in Psychology. From the moment she chose her major she knew she wanted to use it to make a change. She believes that change in the world lays in the hands of our children. Her nurturing personality made Working with children come very natural to her and is something she is very passionate about. Her plans are to go back to school for her Masters in Applied Behavior Analysis. She says Working for Rise With ABA "felt like a calling" to her. She loves how natural and fun learning can be for the children. She is greatful to have the opportunity to come across our children's life and excited to grow with the RISE team.