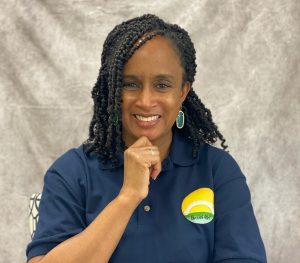 Speech pathologist: Twana Davis has known since the age of 16 that she wanted to be a speech-language pathologist. On a whim, she visited a small college named Calvin College in Grand Rapids, MI, after receiving a brochure promoting an "unforgettable college visit." When asked by the beloved professor assigned to her luncheon table, "Young lady, do you know what you would like your major to be?" She responded, "No Sir, I am not sure. I have so many interests. But if you can tell me a profession that combines my passion for teaching, medicine, journalism, and fine arts, with my love of children and the elderly, then that will be my major and I will do that job for a lifetime." Unbeknownst to her at the time, she happened to be speaking with the head of the Communication Disorders program, who indeed uttered life changing words, "Speech-Language Pathology is the profession for you."
After receiving her B.A. from Calvin College in Elementary Education-Language Arts, with a minor focus in communication disorders, she taught for a year and then attended Michigan State University where she received a Masters of Arts degree in the area of Speech Language Pathology. Twana has worked as a licensed speech pathologist in Michigan, California, and Texas for over two decades with diverse populations across settings that include private practice, clinics, public and private schools, therapeutic schools with a multidisciplinary team approach to Autism Spectrum Disorders, rehabilitation hospitals, home health, as well as therapeutic summer camps. She has also been privileged to supervise some of the most dynamic young clinicians over the years, lead clinical teams, train speech pathology students and colleagues, and develop therapy programs that integrate her creative arts background.
Twana brings an energetic, multi-faceted repertoire of training and experiences to her integrated approach to therapy. Some of these include PECS, ABA, RTI, and Floortime. She fervently believes that only the sky is the limit for each communicator and family with whom she is blessed enough to encounter.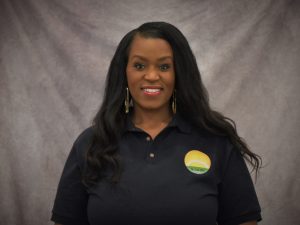 Speech pathologist: Erica Hayes has worked as a pediatric speech-language pathologist specializing in exceptional pediatric populations (e.g., autism spectrum disorders, developmental delays, language disorders, neurological impairments, etc.). It is her goal and life's passion to offer supports, services and assistance to the families she serves. She strives to help them successfully navigate through the world of special needs parenting. Having a child with extraordinary abilities/different abilities can be both challenging and rewarding. She knows this based on firsthand experience. In 2014, She became the proud parent to a child who is living life on the spectrum. Her blessing (aka "Her son") helped stretch her professionally in ways she never could have imagined (both her training and skill sets have broadened). Becoming an honorary "Autism Mom" 14 years into her career helped to cultivate a beautifully unique, compassionate and empathetic perspective. She can say with 100 percent certainty, She is well-rounded and more effective as a clinician with her son serving as her "personal trainer." He is the driving force behind her passion, advocacy, and ultimately her heart's desire to help other children and families who share our joys and challenges. She has worked as a pediatric speech-language pathologist in private specialty schools for children with autism, public schools, pediatric outpatient facilities, and home health. She has volunteered in community outreach programs, serve weekly with the special need's ministry, former play-based assessment team member (PPCD/PBAT Team), and at one time a marketing specialist and office manager. She has held countless titles to date including Director of Rehabilitation, Communication Expert, just to name a few; however, the greatest and most rewarding role…"Autism Mom!" She is happy to share personal accounts, home life experiences, and tips/strategies that have been successful for her family and her 5-year old son who is minimally verbal.